At Home Car Title Loans
If you require cash quickly, a title loan, especially one done at home can help you get the cash you need quickly. Title Loans help for those who need cash, own a vehicle, but don't have the credit score necessary to take out an unsecured personal loan, chances are good you have at least taken a look at some local title loan companies and have considered the possibility of taking out a car title loan.
If you've heard horror stories about car title loans, you're probably keen on doing some extra careful research. But how can you be sure that the companies that you are targeting are reputable title loan companies? It may sound like an impossible task, but it is actually quite simple. There is sort of checklist that you can reference when looking for the right title loan company. Continue reading to see what that checklist is.

Before we go over what makes a reputable title loan company, we should first quickly break down what a car title loan is. To put it simply, a car title loan is a secured loan in which the value of the loan is based directly off of the value of your car and the equity you have in that car. For many title loan companies, customers qualify only if they have a lien-free car that they own out right. While some title loan companies may work with you even if you are still paying off your car, it is somewhat less likely.
Once the lender evaluates your car and the necessary documents (don't' worry, a credit check is not required), you will be offered a loan amount. If you should choose to take it, you will typically have your cash in hand within a matter of hours. Don't waste too much time celebrating your approved loan, however. Car title loans typically have just 30-day repayment periods and the interest attached to title loans are generally quite high. If that doesn't stress you out enough, there is always the risk that you may lose your car in the event that you default on your loan. If you default, your lender will have the right to repossess your car as collateral.
With all that potential risk, you're going to want to make sure that you borrow from one of the many reputable title loan companies across the country. Here are a few things to looks out for when you are shopping for a car title loan company to know that you are borrowing from a trusted, experienced, and fair lender.
Reputable loan companies will have reasonable interest rates.
There are some things further down this list that are rather intangible or subjective. It will be up to you to decide if a company is trustworthy and professional enough for you. What is entirely tangible are the interest rates connected to car title loans and can refer you to a lender in many states in the US. We are also able to help you find a registration loan lender to obtain those loans also.
Interest rates are one of the most important things to look for when comparing title loan companies. Interest can impact that overall price of your loan greatly because they reflect the percentage of your loan that you have to pay on every payment until you pay off your entire loan. The percentage can vary widely depending on what title loan company you are working with.
It is crucial that you pay close attention to the interest rate connected to a given loan. Knowing this will give you insight into whether or not you will be able to pay back the loan. It will also let you estimate how long it will take you to pay back your loan, and how much interest you will accrue over that time. You can use a car title loan calculator to see how interest rates affect repayments.
Beyond that, if an interest rate is incredibly high, or much higher than other loans you have found, you probably want to leave the lender off your list. On the other hand, if you find a lender who's rate is almost too good to be true, you may want to stear clear as well.
Reputable title loan companies have years of professional experience.
This is the first thing you're going to want to check when searching for the right car title loan company. As a customer who most likely has very little experience or knowledge when it comes to taking out this type of loan, it's important to work with professionals that understand how title loans work. The best way to be sure they do know that, is through years of experience. Loans, interest rates, and payments can often be somewhat difficult to manage and it is a great help to have someone who has years of experience working with you on the other end.
In order to gauge how reputable a company truly is, it is often as simple as finding out just how long a title loan company has been in business. If it seems as though they have been in business for a number of years, chances are good they are responsible, helpful, and professional lenders.
Reputable title loan companies are often willing to be quite flexible.
Usually, people who are considering taking out a out car title loan are doing so because they are facing a financial emergency and – due to a number of circumstances – have decided that taking out a car title loan is the best option for them.

That does not mean that taking out a car title loan alleviates all the pressure and stress that comes with that emergency. In fact, title loans – as with all loans - certainly come with their very own brand of stresses and difficulties. Because of that, it is important to find a reputable lender that is reasonable, flexible, and willing to work with you through thick and thin.
The outcome of a title loan for both the lender and borrower should be that the borrower is able to take out the loan, manage their personal financial needs, and then pay back the title loan within the agreed upon payment period. Neither you, nor the lender should want you to suffer through having your car repossessed. Considering that, your lender should be willing to make your loan work for you. That requires them be willing to actually work with you and not against you. Sometimes that may even require you to extend your payment period and accrue additional interest. If you ask a potential lender if they would be willing to work with you in that kind is situation and their answer is a flat no, you may want to consider looking elsewhere.
Reputable title loans companies will be upfront about any hidden fees.
When it comes to title loans – or really all types of loans – it is important to make sure to read the fine print before you sign any type of contract. Though many car title loan companies charge some kinds of fees upfront, other lenders do charge additional hidden fees that can really add up during the life of your loan.
When comparing companies, make sure to a get a quote from each car title lender before you eventually decide which car title loan company is the best for you. If you come across a title loan company that is wholly unwilling to give you a quote or reluctant to divulge what hidden fees you might encounter, you would be wise to avoid.
Reputable title loan companies will have customer testimonials.
One final way to make sure that a title loan company is trustworthy, reputable, and fair, is to check out the company testimonials from previous clients and customers.
If you do a bit of online digging, it is typically quite easy to find testimonials. The most reputable companies will often offer customer testimonials on their own sites. If they don't advertise testimonials, you can usually find them on company review sites. Beyond that, if you find yourself having trouble finding any kind of testimonials about a given company, it is probably best to stay away.
Why Borrowers Are Turning to Online Lending
If you need money to either help you get through a tumultuous financial period, pay for unexpected medical expenses, or help improve or start your very own business, chances are good you are looking for some kind of loan to help bear the burden. While traditional bank loans are still considered a viable option for some borrowers, especially those with strong credit scores, the internet has made a whole new kind of lending and borrowing possible.
So, what is online lending and why are so many borrowers opting to go that route to get a loan when they need it most?
First, let's go over who traditional bank loans work and why they have lost popularity amongst some borrowers. Basically, traditional bank loans are loans you get from a national or international bank. They are unsecured loans, which means that whether or not you qualify for a loan depends heavily on what your credit score is. To qualify, applicants need to have very high credit scores, which basically means you'll have to have never gone through any kind of financial trouble in the past. If you have, you will either face incredibly high interest rates, or get rejected for a loan.
Even if you end up being approved, traditional bank loans can take days or even weeks to go through. If you need cash fast, these kinds of loans may likely not be able to help you.
If after hearing this, you are looking for something else, the main reasons why people seek out online loans will make it clear why they are becoming so popular.
Convenience of an Online Title Loan
One of the main reasons people are seeking out online car title loans is because of the convenience they offer. You can easily apply for a personal loan from the comfort of your own home. All you have to do is fill out an online form and find out whether or not you can get approved quickly. All of your dealings with your lender will take place exclusively online, which definitely saves you some trips to the bank.
While some may be somewhat apprehensive about taking out a loan without meeting a lender face-to-face or without the legitimacy of a big bank to back it, take solace in knowing that there are a plethora of online lenders with stellar records and reputations that you can seek out.
Potentially lower rates when getting a completely online loan
Since online lenders don't have the added expenses that come with operating and upkeeping physical offices scattered throughout the country or world, they can offer much lower rates and fees to borrowers. The interest rates are also typically fixed, so you don't have to worry about fluctuating interest rates through the life of your loan. This can especially benefit your financial situation if you are trying to consolidate loans such as a student loan, credit card debt, etc.
Better Access to Title Loan Lenders
As previously mentioned, banks are known to be quite picky when it comes to who they agree to lend money to. This differs greatly with online loan services, and it is generally a lot easier to get approved for a loan online if you have the right credit score.
Even if you don't have a good credit score, you can get approved for several forms of online lenders. It all depends on your ability to find the right loan and the right lender.
So, what are the different types of online loans? Keep reading to find out about few.
Online Car Title Loan
One option that could be a great help to you is an online car title loan. A car title loan is very different from the other options on this list because they are small secured loans that are tied to the value of your car.
There are online and in-person car title lenders, but online title loans are incredibly popular because they are incredibly easy to apply for. You apply online and it can take a matter of minutes before you can find out whether or not you have been approved. Online helps you reach a larger number of lenders more quickly which is useful if you have an older car or a vehicle with higher mileage - we fund car title loans for classic cars as well as car title loans for older vehicles.
Basically, the way they work is quite simple. You apply for your loan by using your car to qualify. That means that in order to qualify you must have a car with a lien-free loan. Car title loans typically do not require a credit score check, which can be a great thing for some who are struggling with less-than-ideal credit scores.
Peer-to-peer Lending vs title loans
If you are looking for a way to get a non-traditional loan, one option to consider is peer-to-peer lending. With peer-to-peer lending, you will borrow money from individuals who crowdfunds loans for profit online. These types of loans typically feature lower interest rates than traditional bank loans. Your can complete the entire process online which makes it fast and easy. On top of that, because you will be looking for a loan on a massive database, you can look for loans or lenders that perfectly match your needs and financial outlook.
If this sounds like an attractive possibility for you, consider taking a look at popular peer-to-peer lending sites such as Lending Club and Prosper.
Online Lenders
As previously mentioned, because online banks don't have to pay for the upkeep of a brick-and-mortar storefront, they are typically able to offer lower rates on their loan products. When considering a personal loan from an online lender, it is wise to shop around for a multitude of options. Interest rates can vary widely, and it is always to wise to see what options are available to you. We finance all types of cars, trucks, SUV's and RV's. We are a place that say yes youcan you get a title loan on a salvage title and high mileage vehicles.
Repayment terms on online lenders can also be flexible depending on which loan and lender you choose, so make sure you read the fine print and choose a payment term that works best for you.
This is a good place to start, but this does not mean that there are only three kinds of online loans. If you want to find the other kinds of online loans, it is up to you to do the research and find out which kind works best for you.
'
Obtaining a Title Loan
Getting approved for a title loan isn't a difficult process. The entire thing should take a short period of time even as less than a half hour. You have many options when it comes to selecting an auto title loan near you, virtually most street corners these days have brick and mortar stores offering this product. Its easy to see the appeal and popularity of these types of lenders where you can home to get the cash that you need plus you will get to keep driving your car, which is an added bonus. However you can also apply online to one of the many online car title loan lenders. The benefit of that is the convenience that comes with this. Most title loan companies don't mind if you have less than desirable credit as they are there to help all types of loan candidates. A California title loan company such as True Financial can deliver you the cash you need on time and offer an easy way for customers to get the money they need and fast. A title loan is also known as a signature loan, and this article contains information to help you understand what the product is and how to apply for a loan today.
All approved loan applications can receive a minimum of $2,500 and the same day.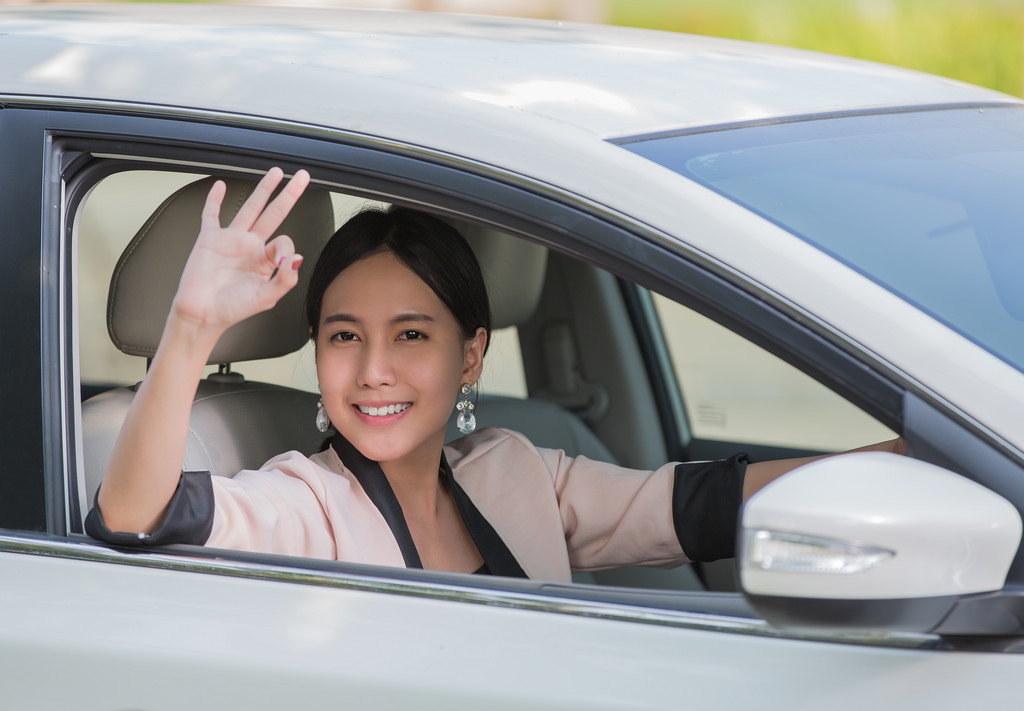 Title Loan Approval Checklist
1. First, you can apply online. When you apply for a title loan, you will fill out simple paperwork and work with a loan manager. They will help you to decide on the amount of loan you require and will help you get the cash that you need. We understand that your vehicle is your ticket to work, school and everything else important in your life. This makes a title loan that much more desirable as your vehicle stays with you during the duration of the loan.
2. Fill out paperwork. Documentation is required with all title loan companies. Some required documents include a copy of your driver's license, proof of income, proof of residency in your state, proof of automobile insurance, a copy of your title and registration to the vehicle you're using for the title loan as collateral and even personal references (if applicable).
3. Get your funds. A professional title loan will get you your cash fast. You will receive your money after you understand and sign your loan documents.
4. Get your title returned. Once you pay back the entire loan during the loan term, you will receive your vehicle's title back.
A professional California title loan company will offer quick and fair title loan services to all types of customers with any type of credit. With an easy process to follow, the process is painless. A loan consultant deals with loan applications day in and day out. They usually have a vast amount of experience and trained to understand all of the things required to get every interested loan application the cash they need ASAP.
A title loan company such as True Financial offers loans up to $50,000. There are no credit checks and they offer competitive interest rates. Refinancing is okay too. Their professional team will be flexible and willing to work with all types of different applicants. We are able to help you obtain a title loan online throughout california, and can also advise you on your options if you are looking to refinance a title loan.
This short term funding option is needed sometimes. In order to qualify for a title loan, you must own a car (preferably newer than 10 years old) and have a clear title. Typically about 60% of the wholesale value of a vehicle is able to be loaned. Title loans are popular as they are easy to obtain and applicants get cash fast when they need it. We offer great flexibility and can provide loans on cars to self employed people or those without a bank account
Fill in the form on the right to apply for a title loan today.