Life is filled with twists and turns and ups and downs and sometimes those surprises involve financial emergencies that cannot wait. Online Title Loans are a popular option to help provide a fast source of cash. Whether you or a loved has undergone a medical emergency that requires thousands of dollars, whether you are looking at thousands of dollars' worth of credit card debt and need relief, or whether you have an opportunity to make a quick purchase and improve your business for years to come, the name of the game is getting the money you need as fast as you can.
Many types of personal loans can take days or even weeks to begin and complete the application process. You will not only be subject to credit score checks, but could even be subject to hard pulls of your credit history. If your credit is already on the wrong side of 700, this could mean lowering your credit score just to end up getting rejected in the end.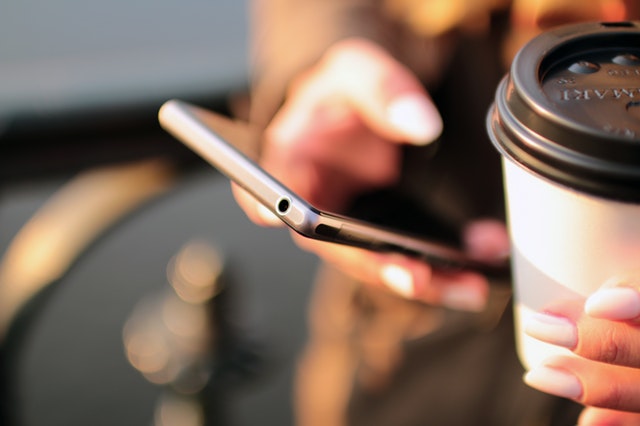 So, what are your options if you want fast cash and don't want to deal with rejections due to your credit score? One option that is only growing in popularity is the option of car title loans. That is especially true for online car title loans, as more and more Americans are finding out how they can turn the car they already own and drive everyday into a short-term personal loan that can be worth anywhere between a few hundred and few thousands dollars.
So what are online title loans, and why are borrowers so interested in them? Continue reading to find out.
Online Car Title Loans
Basically, car title loans are a secured loan tied to the value of your car. In order to qualify for a car title loan, you'll have to have a lien-free car title, and your car will have to meet the lender's minimum value threshold in order to qualify – that value threshold typically equals around $2,500. When you qualify, your loan will usually be worth anywhere between 25 percent and 50 percent of your car's total value. If you agree to take out the loan, you will get your cash within 24 hours (sometimes much sooner) and can drive off in your own car with your cash in hand. The only thing you have to leave behind is your actual car title. That's because if you fail to pay back your loan within the payment term, your lender will have the option to repossess your car to recoup their losses in the defaulted loan.
There is certainly a level of risk involved because your car is being used as collateral to take out a small loan. If you are confident that you will be able to pay back your loan, however, if can feel a little like getting paid to drive your car around!
If this sounds like an interesting option to you, you might be wondering how you can apply. Luckily, it's incredibly easy. Potential borrowers can apply for car title loans by simply searching for a lender online. Many lenders will be able to evaluate your application, evaluate your car, and grant you approval for a loan completely online.
You'll have to share some personal information such as a government issued I.D., proof of income, proof of car insurance, and picture of your car, but at no time will you be asked for a credit check.
The reason why you do not have to worry about a credit score check when it comes to online car title loans is because of the fact that these are secured loans. That means that because the value of your loan is based off of the value of your car, lenders do not have to worry as much about your history of borrowing money and paying it back. Most other types of personal loans or small business loans are unsecured loans. That means that the lenders belief that you will actually be able to pay it back is a paramount deciding factor in whether or not you are actually approved. Credit scores play possibly the largest role out of anything in impacting their confidence in your ability to pay back that loan.
For collateral or secured loans, that confidence is secondary because even if the worst case scenario comes to pass and you are unable to pay back your loan, your lender has the option to repossess your car to recoup their losses. It obviously is not the ideal outcome for anyone, but it does make taking out a loan possible regardless of how low your credit score is or how little credit history you have.
To reiterate, these are the types of documents you can expect to be asked to provide during your application:
A government issued ID
Proof of income (does not have to be proof of employment, can be things such as social security, retirement fund, pension, etc.)
Proof of insurance
Once you offer that information, you can expect to hear back about your loan within an hour or so. Then, your money will be transferred to an account of your choosing. It's incredibly easy and incredibly fast, perfect for if you need to pay off bills fast. Once you get your money, start saving up to pay off your loan plus interest, because your payment term will be over before you know it!
One thing to keep in mind is that borrowing money can be scary. That can be especially true when it comes to borrowing online because that typically means that you will not be meeting your lender face to face before you take out your loan or even during the life of your loan. So, how can you be sure that you are borrowing from a trustworthy lender? There are some fairly straightforward questions you should ask yourself.
Does your lender offer interest rates?
There are some things further down this list that are somewhat subjective. It will be up to you to decide if a company is trustworthy and professional enough for you. What is not at all subjective is the interest rate connected to a given car title loan.
Interest rates are crucial to pay attention to and one of the most important things to look for when comparing title loan companies. Interest can impact that overall price of your loan greatly because they reflect the percentage of your loan that you have to pay on every payment until you pay off your entire loan. The percentage can vary widely depending on what title loan company you are working with.
The average interest rate attached to a car title loan across the industry is around 25%, but you can find companies that offer much more reasonable rates. Still, even if you do find a lender with low rates, you will want to keep the rest of the tips discussed in mind to avoid any problems down the road.
Knowing what your interest rate is in a given loan will offer you insight into whether or not you will be able to pay back the loan by the end of your payment term. It will also let you estimate how long it will take you to pay back your loan, and how much interest you will accrue over that time.
How many years of professional experience do they have?
This is one of the first things you're going to want to check when searching for the best online lending companies. As a customer who most probably has no experience or knowledge when it comes to taking out this type of loan, it's important to work with professionals who understand the business. The best way to make sure they know the ins and outs of the business, is through finding out how long they've been in business for. Loans, interest rates, and payments can often be somewhat difficult to manage and it is important to find title lending companies that have years of experience working with you on the other end.
In order to gauge how reputable a company truly is, it is often as simple as finding out how long a title loan company has been in business. If it seems as though they have been in business for a number of years, chances are good they are responsible, helpful, and professional lenders.
Are they flexible?
Usually, people who are considering taking out a out car title loan are doing so because they are facing a financial emergency and – due to a number of circumstances – have decided that taking out a car title loan is the best option for them.
That does not mean that taking out a car title loan alleviates all the pressure and stress that comes with that emergency. In fact, title loans – as with all loans - certainly come with their very own brand of stresses and difficulties. Because of that, it is important to find title lending companies that are reasonable, flexible, and willing to work with you through thick and thin.
The best online lending companies will be willing to make your loan work for you. That requires them be willing to actually work with you and not against you. Sometimes that may even require you to extend your payment period and accrue additional interest. If you ask a potential lender if they would be willing to work with you in that kind is situation and their answer is a flat no, you may want to consider looking elsewhere.
Are they upfront about hidden fees?
When it comes to title loans, it is important to make sure to read the fine print before you sign any type of contract. Though many car title loan companies charge some kinds of fees upfront, other lenders do charge additional hidden fees that can really add up during the life of your loan.
When comparing companies, make sure to a get a quote from each car title lender before you eventually decide which car title loan company is the best for you. If you come across a title loan company that is wholly unwilling to give you a quote or reluctant to divulge what hidden fees you might encounter, you would be wise to avoid
Can you find customer testimonials?
One final way to make sure you are dealing with one of the best online lending companies in your state is to check out the company testimonials from previous clients and customers.
If you do a bit of online digging, it is typically quite easy to find testimonials. The most reputable companies will often offer customer testimonials on their own sites. If they don't advertise testimonials, you can usually find them on company review sites. Beyond that, if you find yourself having trouble finding any kind of testimonials about a given company, it is probably best to stay away.
So now that you have those questions in mind. Let's break down exactly why borrowers are becoming more interested in online title loans.
You can do it all from your own home. That's right, it's not just the searching or application processes that you can do on your home computer. Even better, if you're interested in comparing and contrasting a few different lenders, you can do all that just by opening a few different tabs.

No credit check. This goes for any kind of car title loans, but it is important to mention for online loans as well. No credit checks mean you won't have to pay the price of past financial mistakes. Your interest rate won't depend on your credit check and neither will your ability to borrow. It's one of the many reasons why online car title loans are so popular.

You can expect to have your cash in hand within 24 hours. Well, not literally in hand because you won't be interacting with anyone face-to-face, but you will be able to see your loan in the bank account of your choosing typically within just a few hours. It only takes as long as you are able to provide all of the necessary documents. Those documents range depending on which lender you are going with but expect to have to provide at least a government issued ID, a lien-free title, proof of income, and proof of insurance.

You can keep driving your car. Again, this is one of the key benefits of all car title loans, but that doesn't mean it's not important to mention! You will be able to hold on to and drive your car just like you did before you took out your loan. The only difference is is that your lender will be in possession of your car's title. All you have to do is make sure that you are able to pay off your loan in time.